Ar tonelico Qoga: Knell of Ar Ciel Enemy
Type 1
壱式 (Type - 1) (ichishiki)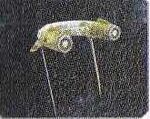 Statistics
Difficulty
Level
HP
Attack
Defense
Easy
3
68
41
38
Normal
6
146
55
56
Hard
8
194
98
81
EXP
Leaf
-
-
Type 1
壱式 (Type - 1) (ichishiki)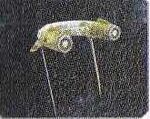 Statistics
Difficulty
Level
HP
Attack
Defense
Easy
9
550
32
26
Normal
9
600
50
45
Hard
14
700
73
70
EXP
Leaf
45
84
Type 1
{{{japan3}}} ({{{romaji3}}})
[[Image:{{{image3}}}|{{{imgsize3}}}]]
Statistics
Difficulty
Level
HP
Attack
Defense
Easy
{{{Lv E3}}}
{{{HP E3}}}
{{{attack E3}}}
{{{defense E3}}}
Normal
{{{Lv N3}}}
{{{HP N3}}}
{{{attack N3}}}
{{{defense N3}}}
Hard
{{{Lv H3}}}
{{{HP H3}}}
{{{attack H3}}}
{{{defense H3}}}
EXP
Leaf
{{{Exp3}}}
{{{Leaf3}}}
Resistances
Fire
Ice
Wind
Thunder
{{{fire3}}}
{{{ice3}}}
{{{wind3}}}
{{{thunder3}}}
Physical
Poison
Paralysis
Curse
Song
{{{physical3}}}
{{{poison3}}}
{{{paralysis3}}}
{{{curse3}}}
{{{song3}}}

Location
{{{Location3}}}
Class
{{{Class3}}}
Abilities
{{{abilities3}}}
Grade 4 Drop
{{{Lv.4-3}}}
Grade 3 Drop
{{{Lv.3-3}}}
Grade 2 Drop
{{{Lv.2-3}}}
Grade 1 Drop
{{{Lv.1-3}}}
Type 1
{{{japan4}}} ({{{romaji4}}})
[[Image:{{{image4}}}|{{{imgsize4}}}]]
Statistics
Difficulty
Level
HP
Attack
Defense
Easy
{{{Lv E4}}}
{{{HP E4}}}
{{{attack E4}}}
{{{defense E4}}}
Normal
{{{Lv N4}}}
{{{HP N4}}}
{{{attack N4}}}
{{{defense N4}}}
Hard
{{{Lv H4}}}
{{{HP H4}}}
{{{attack H4}}}
{{{defense H4}}}
EXP
Leaf
{{{Exp4}}}
{{{Leaf4}}}
Resistances
Fire
Ice
Wind
Thunder
{{{fire4}}}
{{{ice4}}}
{{{wind4}}}
{{{thunder4}}}
Physical
Poison
Paralysis
Curse
Song
{{{physical4}}}
{{{poison4}}}
{{{paralysis4}}}
{{{curse4}}}
{{{song4}}}

Location
{{{Location4}}}
Class
{{{Class4}}}
Abilities
{{{abilities4}}}
Grade 4 Drop
{{{Lv.4-4}}}
Grade 3 Drop
{{{Lv.3-4}}}
Grade 2 Drop
{{{Lv.2-4}}}
Grade 1 Drop
{{{Lv.1-4}}}
Type 1
{{{japan5}}} ({{{romaji5}}})
[[Image:{{{image5}}}|{{{imgsize5}}}]]
Statistics
Difficulty
Level
HP
Attack
Defense
Easy
{{{Lv E5}}}
{{{HP E5}}}
{{{attack E5}}}
{{{defense E5}}}
Normal
{{{Lv N5}}}
{{{HP N5}}}
{{{attack N5}}}
{{{defense N5}}}
Hard
{{{Lv H5}}}
{{{HP H5}}}
{{{attack H5}}}
{{{defense H5}}}
EXP
Leaf
{{{Exp5}}}
{{{Leaf5}}}
Resistances
Fire
Ice
Wind
Thunder
{{{fire5}}}
{{{ice5}}}
{{{wind5}}}
{{{thunder5}}}
Physical
Poison
Paralysis
Curse
Song
{{{physical5}}}
{{{poison5}}}
{{{paralysis5}}}
{{{curse5}}}
{{{song5}}}

Location
{{{Location5}}}
Class
{{{Class5}}}
Abilities
{{{abilities5}}}
Grade 4 Drop
{{{Lv.4-5}}}
Grade 3 Drop
{{{Lv.3-5}}}
Grade 2 Drop
{{{Lv.2-5}}}
Grade 1 Drop
{{{Lv.1-5}}}
The most basic enemy among the Machine-types, although this particular monster comes in two versions: one fought at the very start of the game, and other commonly found near the end of Phase 1.
Event Version
This is the version fought at the very start of the game, back at the Blue Canyon Hamlet. This monster comes accompanied by a few Light RT A, and although it isn't very strong, it's very resistant to physical attacks. This is because the battle in which it appears also doubles as the tutorial for fighting alongside the Reyvateil and using Song Magic, so there isn't really much to say about it: attack the Light RT As if you wish until you defeat them, and once Saki's Song has been charged for long enough, let it loose to defeat the Type 1.
Normal Version
As expected from being encountered much later, this version of the Type 1 is also much stronger than the previous one, and it also adds nigh immunity to Fire and Ice, total immunity to Poison and high resistance to Curse to the table, aside of being also much more resistant to physical attacks. However, you should be fine if you can manage to get your Reyvateil to Purge fast, so you have to wait less to unleash your Song Magic and destroy it.
Ad blocker interference detected!
Wikia is a free-to-use site that makes money from advertising. We have a modified experience for viewers using ad blockers

Wikia is not accessible if you've made further modifications. Remove the custom ad blocker rule(s) and the page will load as expected.