Ar tonelico Qoga: Knell of Ar Ciel Enemy
Doll Model HBL-S
ドールHBL型S種 (Type Doll HBL, Class S) (dooru ecchi bi aru kei essu shu)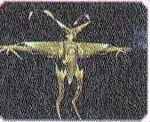 Statistics
Difficulty
Level
HP
Attack
Defense
Easy
79
23000
383
410
Normal
82
28000
601
554
Hard
84
31000
866
795
EXP
Leaf
500
1075
Doll Model HBL-S
ドールHBL型S種 (Type Doll HBL, Class S) (dooru ecchi bi aru kei essu shu)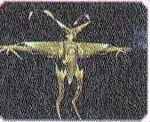 Statistics
Difficulty
Level
HP
Attack
Defense
Easy
80
100000
389
192
Normal
83
290000
630
490
Hard
90
320000
939
700
EXP
Leaf
-
-
Resistances
Fire
Ice
Wind
Thunder
60
65
50
50
Physical
Poison
Paralysis
Curse
Song
0
5
30
10
60

Location
XP Shell (final battle)
Class
Antibody
Abilities
Energy Deduction (Stored Attack)
Grade 4 Drop
Grade 3 Drop
-
Grade 2 Drop
Grade 1 Drop
-
Doll Model HBL-S
{{{japan3}}} ({{{romaji3}}})
[[Image:{{{image3}}}|{{{imgsize3}}}]]
Statistics
Difficulty
Level
HP
Attack
Defense
Easy
{{{Lv E3}}}
{{{HP E3}}}
{{{attack E3}}}
{{{defense E3}}}
Normal
{{{Lv N3}}}
{{{HP N3}}}
{{{attack N3}}}
{{{defense N3}}}
Hard
{{{Lv H3}}}
{{{HP H3}}}
{{{attack H3}}}
{{{defense H3}}}
EXP
Leaf
{{{Exp3}}}
{{{Leaf3}}}
Resistances
Fire
Ice
Wind
Thunder
{{{fire3}}}
{{{ice3}}}
{{{wind3}}}
{{{thunder3}}}
Physical
Poison
Paralysis
Curse
Song
{{{physical3}}}
{{{poison3}}}
{{{paralysis3}}}
{{{curse3}}}
{{{song3}}}

Location
{{{Location3}}}
Class
{{{Class3}}}
Abilities
{{{abilities3}}}
Grade 4 Drop
{{{Lv.4-3}}}
Grade 3 Drop
{{{Lv.3-3}}}
Grade 2 Drop
{{{Lv.2-3}}}
Grade 1 Drop
{{{Lv.1-3}}}
Doll Model HBL-S
{{{japan4}}} ({{{romaji4}}})
[[Image:{{{image4}}}|{{{imgsize4}}}]]
Statistics
Difficulty
Level
HP
Attack
Defense
Easy
{{{Lv E4}}}
{{{HP E4}}}
{{{attack E4}}}
{{{defense E4}}}
Normal
{{{Lv N4}}}
{{{HP N4}}}
{{{attack N4}}}
{{{defense N4}}}
Hard
{{{Lv H4}}}
{{{HP H4}}}
{{{attack H4}}}
{{{defense H4}}}
EXP
Leaf
{{{Exp4}}}
{{{Leaf4}}}
Resistances
Fire
Ice
Wind
Thunder
{{{fire4}}}
{{{ice4}}}
{{{wind4}}}
{{{thunder4}}}
Physical
Poison
Paralysis
Curse
Song
{{{physical4}}}
{{{poison4}}}
{{{paralysis4}}}
{{{curse4}}}
{{{song4}}}

Location
{{{Location4}}}
Class
{{{Class4}}}
Abilities
{{{abilities4}}}
Grade 4 Drop
{{{Lv.4-4}}}
Grade 3 Drop
{{{Lv.3-4}}}
Grade 2 Drop
{{{Lv.2-4}}}
Grade 1 Drop
{{{Lv.1-4}}}
Doll Model HBL-S
{{{japan5}}} ({{{romaji5}}})
[[Image:{{{image5}}}|{{{imgsize5}}}]]
Statistics
Difficulty
Level
HP
Attack
Defense
Easy
{{{Lv E5}}}
{{{HP E5}}}
{{{attack E5}}}
{{{defense E5}}}
Normal
{{{Lv N5}}}
{{{HP N5}}}
{{{attack N5}}}
{{{defense N5}}}
Hard
{{{Lv H5}}}
{{{HP H5}}}
{{{attack H5}}}
{{{defense H5}}}
EXP
Leaf
{{{Exp5}}}
{{{Leaf5}}}
Resistances
Fire
Ice
Wind
Thunder
{{{fire5}}}
{{{ice5}}}
{{{wind5}}}
{{{thunder5}}}
Physical
Poison
Paralysis
Curse
Song
{{{physical5}}}
{{{poison5}}}
{{{paralysis5}}}
{{{curse5}}}
{{{song5}}}

Location
{{{Location5}}}
Class
{{{Class5}}}
Abilities
{{{abilities5}}}
Grade 4 Drop
{{{Lv.4-5}}}
Grade 3 Drop
{{{Lv.3-5}}}
Grade 2 Drop
{{{Lv.2-5}}}
Grade 1 Drop
{{{Lv.1-5}}}
Normal Version
The final Doll model Antibody, this monster, despite being slightly weaker than the strongest Furia models, it's still in par with the strongest Carriers, and has the stats to back this position up. Strangely enough, it lost the resistances to Poison from its predecessor, although that doesn't make it any less dangerous, as it can hit pretty hard, and to make things worse, its Stored Attack Energy Reduction makes the Heart rotate at a much slower rate, making it hard to Purge to the following levels and making the Burst Gauge increase much slower, so your Song Magic will take much longer to charge if they unleash that attack. So, try to kill them as fast as you can.
Ciela Version
This is the version of the Doll Model HBL-Ss that accompany Ciela during the final battle, and as you can see from their monstrous HP amounts and odd resistances, you aren't expected to kill them, as Ciela will revive them whenever you do or whenever you reduce Ciela's HP to zero and go on to the next phase of the final battle. On the contrary, the entire point of the fight is to use these Antibodies to rack up Beat Ups to make your Song Magic charge much faster, so you can convey the feelings of all humankind to Ciela and convince her that humans deserve other chance. Still, make sure that they don't get off the Energy Deduction attack, as that will make the fight take much longer than it should. Likewise, watch out for whenever they try to attack your Reyvateil.
And finally, be very careful, as these monsters will often try to lure your Vanguards towards Ciela to make them attack her, which will be very bad for you: if you attack Ciela, not only you will get the battle music disrupted with Ciela's eerie static-filled voice, but you will also get reflect damage worth an 80% of all your character's HP. That can't kill you, but will weaken your party enough for the Doll Model HBL-Ss to finish off the work, so watch out.
Ad blocker interference detected!
Wikia is a free-to-use site that makes money from advertising. We have a modified experience for viewers using ad blockers

Wikia is not accessible if you've made further modifications. Remove the custom ad blocker rule(s) and the page will load as expected.