Ciel nosurge Genometric Concert vol. 1 -Pact Songs-
Information
Title in Kanji/Kana
Ciel nosurge Genometric Concert Vol.1 ~契絆ノ詩(けいはんのうた)~
Romaji Title
Ciel nosurge Genometric Concert Vol. 1 -Keihan no Uta-
Discs
1
Length
20:03
Release Date
February 27th, 2013
One of the albums containing the music for Ciel nosurge: Ushinawareta Hoshi e Sasagu Uta, and the first disc in the Genometric Concert series, this CD contains expanded rearrangementes of all the songs that serve as the capstone to each of the four chapters that comprise the first arc of the game: the Trials Arc. It also contains the opening theme to the game, To the Songless Hill.
Tracklist
Limited Bonus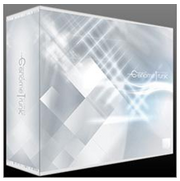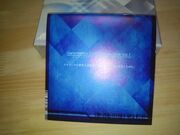 Buying this album through the Gust Shop allowed to buyer to acquire as well a special slipcase called the GenomeTrunk, which served to store this CD as well as the other two Genometric Concert volumes that would be released later on. Also, first print copies included a special commentary booklet that explained the setting behind each song as well as having the comments of the artists that worked on them.
Ad blocker interference detected!
Wikia is a free-to-use site that makes money from advertising. We have a modified experience for viewers using ad blockers

Wikia is not accessible if you've made further modifications. Remove the custom ad blocker rule(s) and the page will load as expected.